What are the steps in the manufacture process?
Order is called in or emailed.
CuttingEdgeLaser receives customer's product concept, or files, then designs and/or creates laser ready layouts. Layouts are emailed back for customer approval.
Laser cut prototype or production photo is emailed back to customer, then Production begins.
Production Cutting Fixtures are created for the Laser Bed.
Quality Control monitors all steps of production.
Customer is updated on timetable of production.
Cleanup: Parts are inspected, and the necessary labor (touch up), is performed to complete high quality production that is initially promised.
Shipping of parts are arranged & with care to always ship on time.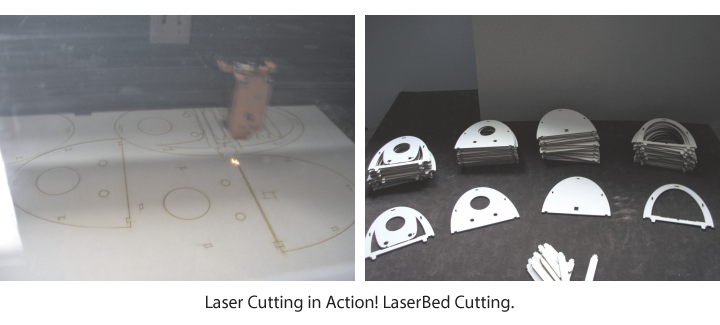 Product above is:
SparkFun Inc. FabFM Electronic Radio Kit.
Cutting Edge Laser fabricates all wood production parts, for precision fitting of electronic circuitry and moving parts hardware.
This product can be seen and purchased by clicking here.